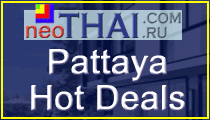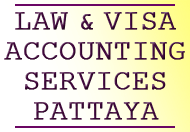 Taimaan tanssikurssi fi.PROMOTHAI.com
THB
buy
sell
USD
30.0878
30.5225
EUR
36.1751
37.0697
GBP
41.864
42.9101
HKD
3.8571
3.9568
JPY
28.0135
28.8904
1 Mar 2021
Vuokra - Lychee Lodge
R8512
Erillinen talo 1-Huone 32 m²
Chiang Mai, Doi Saket
79 M. 6, T. Pa Lan, A. Doi Saket, Chiang Mai 50220



Vuokrahinta

6 000
THB/kuukausi
4 000
THB/kuukausi

6.kuukautta

Updated 16-7-2020



Kerros - 1
Huone - 1
Kylpyhuoneissa - 1

Matka uimarannalle - 5 m

Merinäkymällä: on

Uimahalli: yleinen

Vartiointi


Kalustus kokonainen

Keittiö

Mikroaaltouuni

Sähköhell

Jääkaappi

Pesukone

Internet WI-FI


Location: 10 miles or 15 km off city of Chiang Mai, on countryside, in a
quiet, secure 7,000 sqm property with natural park-like garden and a
few houses.

Private: Detached lodge (bungalow) with 1 room, 30 sqm, with 2
windows facing terrace, garden and pond, furniture is 2 single beds,
table and writing table, chairs, shelves, fan. Kitchen with roofed
veranda, fully equipped, wall fan. Bathroom with hand-wash basin,
Western type of toilet, hot shower (gas). Garden adjacing 2 sides of
the
house, with terrace and own pier of the natural swimming pond.

Shared: Nearby laundry with washing machine. Garden, most of the
7,000 sqm large garden can be explored and used for recreation.
Large
natural pond, 7 meters deep, can be used for swimming and boating.

Free: WiFi Internet, in the lodge and around, as well as throughout the
property. Tap water and electricity. Parking (1 car or 1 motorbike) within
the property. Using the boat on the big pond. Using barbecue
equipment
in the garden.

At charge: The lodge is offered for self-catering, but we can offer food
occasionally, e.g. breakfast if ordered in advance.
At charge (long-term rent only): Gas, which is used in kitchen and
bathroom.

Public transportation: Available from street adjacent to the property.
Some guests might consider public transportation inconvenient and
would prefer private means of transport: Car, motorbike, scooter,
bicycle, can be rented.

This rustic lodge is best suitable for a person, or a couple, who likes
nature and an inspiring tranquil environment.

Online photo album on request.

We have outdoor pets (cats + 1 dog), so we cannot allow a further dog.






---